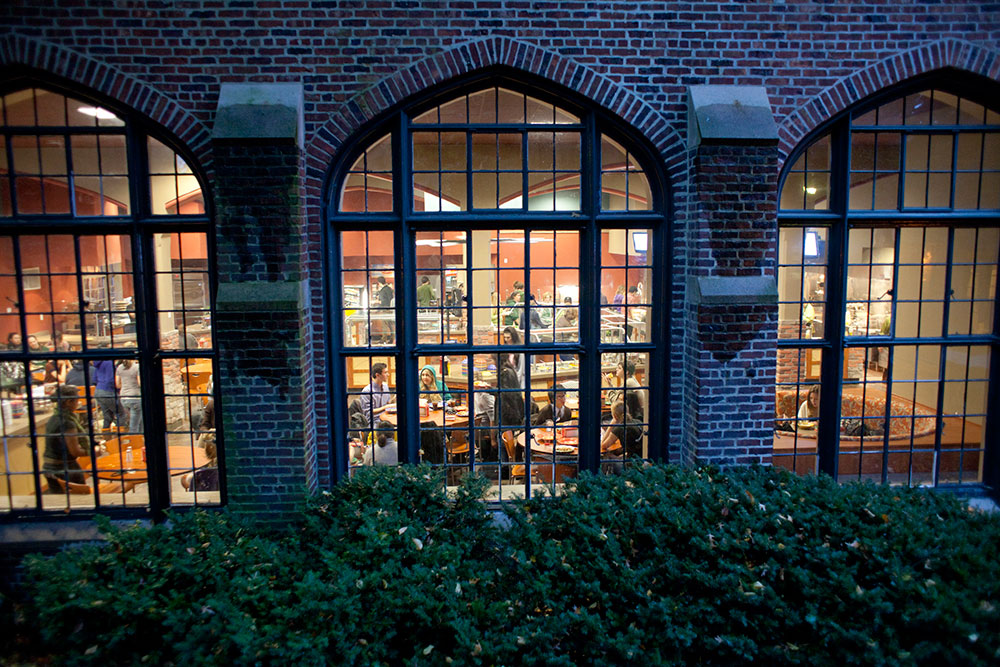 Sarah Lawrence dining options include a variety of cuisine, from organic foods to Mexican fare.
Food service provider AVI Fresh manages all on-campus dining, vending, and catering. The on-campus dining venues are:
The Barbara Walters Campus Center Dining Pavilion & Cafe
Bates Dining
Visit the AVI Fresh website for more on dining at Sarah Lawrence, including menus!