Sarah Lawrence College is home to two exhibit spaces: The Barbara Walters Gallery and The Gallery at the Heimbold Visual Arts Center.
Each gallery presents exhibits throughout the academic year. All are welcome to explore these exhibits, as well as attend any of the numerous lectures, receptions, and presentations sponsored by Sarah Lawrence faculty, staff, students, and members of our broader community.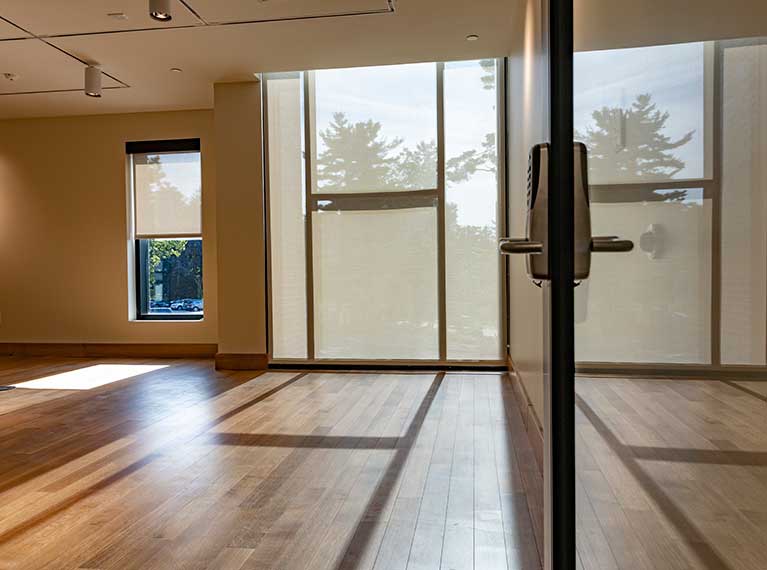 The Barbara Walters Gallery is the College's newest gallery space, located in the Barbara Walters Campus Center.
Through rotating exhibitions, artist lectures, hands-on workshops, and regular publications, The Gallery at Heimbold Visual Arts Center seeks to bridge the classroom with the art world.