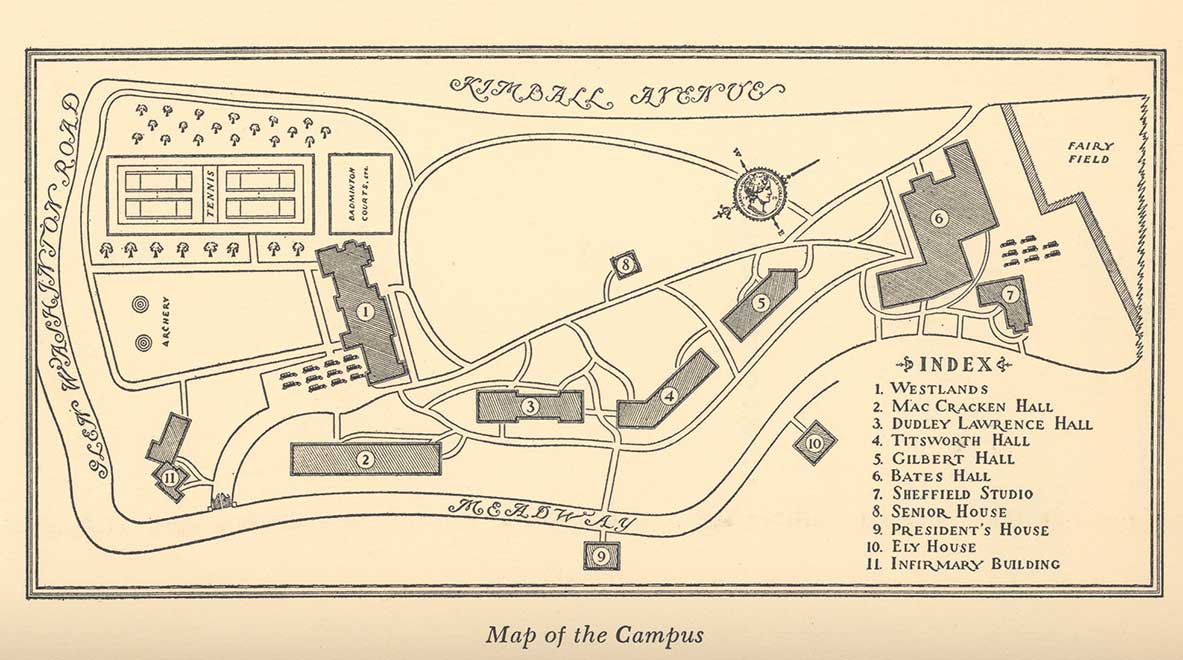 From the very beginning, Sarah Lawrence College has been a pioneer of innovative educational programs. Originally a college intended to instruct women in the arts and humanities, Sarah Lawrence soon developed into a full-fledged liberal arts and sciences program and committed to coeducation in 1968.
Its pedagogy promoted a rigorous personalized approach to education, modeled on the tutorial system of Oxford University and the theories of educator and philosopher John Dewey. These educational strategies continue at Sarah Lawrence today.
Below is a timeline of important events throughout the history of Sarah Lawrence College and brief biographies of William Van Duzer Lawrence and Sarah Bates Lawrence.
Compiled by Abby Lester, July 2007; last updated August 2017
About the Lawrences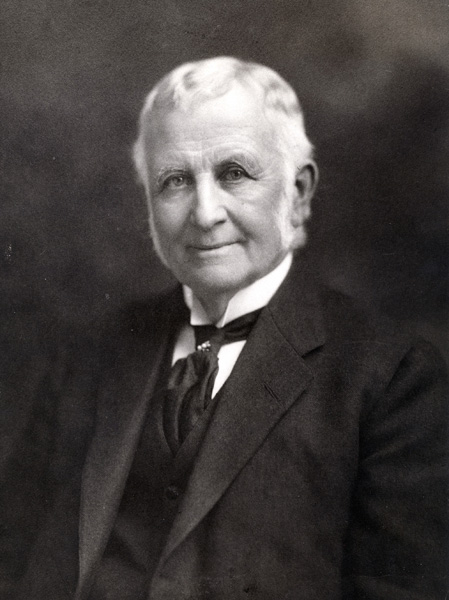 William Van Duzer Lawrence, born in 1842 on a farm outside Elmira, New York, established Lawrence Park in Bronxville, New York, a housing development that catered to the artistic community, in 1890. In 1908, Lawrence donated to the building of a new hospital in Bronxville, named Lawrence Hospital after its benefactor. Upon the death of his wife, Sarah, in 1926, Lawrence decided to donate his residence in Bronxville to the establishment of an all-girls junior college. The school was named Sarah Lawrence College in honor of Lawrence's late wife. William Van Duzer Lawrence died in 1927, less than a year after the initial founding of Sarah Lawrence College.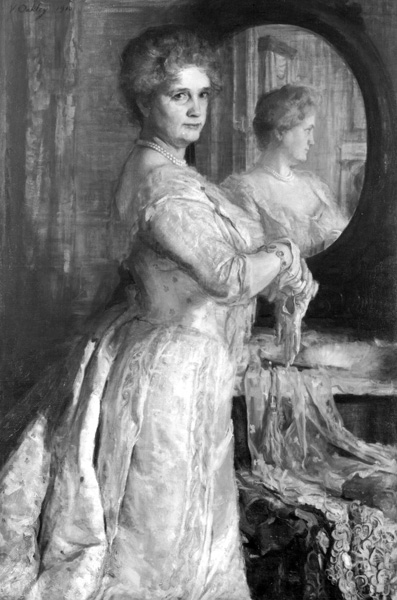 Sarah Bates Lawrence, born in 1846 in Monroe, Michigan, never pursued a college education, but always emphasized higher education for young women in her lifetime. Upon moving to New York with her husband in 1889, Sarah Bates Lawrence became active in the New York Exchange For Women's Work, serving on its Board of Managers before becoming president of the organization. In 1916, the Lawrences bought a summer home in Daytona, Florida, where Sarah became actively involved in African American educator Mary McLeod Bethune's Bethune-Cookman College. Sarah Bates Lawrence died in 1926.
William and Sarah Lawrence were survived by their four children: Arthur W. Lawrence (1875-1937), Louise Lawrence Meigs (1871-1965), Anna Lawrence Bisland (1872-1950), and Dudley Bates Lawrence (1880-1970).
From the Lawrence Family Collection, available at the Sarah Lawrence College Archives